Laser Projectors
Entry Level
Semi-Professional
Professional
Easy to setup and operate
Affordably priced projectors
Compact and Lightweight
Minimal power consumption
Large Selection Available
Excellent Design & Performance
Available in Multicolor Configurations
Most popular category
Top-Quality Design
Advanced Laser Effects
High-speed Scanners
3-Year Warranty Options

Who uses our laser light show projectors?




The past decade has brought about many changes to the entertainment laser market. With the significant advancement in laser technology we are able to provide professional laser systems with advanced laser effects and multicolor configurations for very affordable prices. This has allowed us to dramatically expand the market which we serve. While Mobile DJ's and Club Owners still represtent the largest segment of our market we have seen growing interest from markets such as party buses & limousines, bars & lounges, bowling alleys, individual house parties, auto shows, haunted houses, concerts and music bands. So when we are asked who uses our laser projectors the answer is, quite simply, everyone!

Night Clubs

A quality laser show has proven to bring
the highest ROI for any club owner. There
is no better way to liven the atmosphere.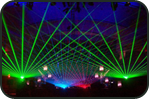 Mobile DJs

Every good Mobile DJ today has at least
one laser projector in their arsenal. Do
not be 'that guy' or 'girl' without one!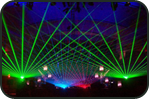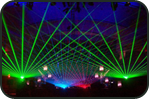 Party Buses & Limousines

Liven up any party bus or limousine
with a compact laser projector.
Minimal power and run automatically.

Bars & Lounges

Laser are not just for night clubs.
We sell laser projectors suited just
for bars and lounges.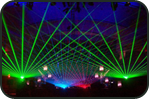 Bowling Alleys

Bowling alleys generally have very
large venues which are perfectly
suited for an indoor laser show.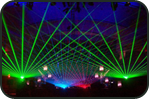 House Parties

Throw a party like nobody else with
your very own private laser show.
Guaranteed to draw attention.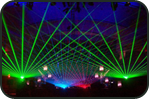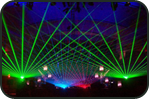 Auto Shows

At auto shows grabbing attention is
the ultimate goal and a laser show
does the trick every time.

Haunted Houses

Most haunted houses are pitch black
and have some level of fog. This is
a perfect venue for a laser projector.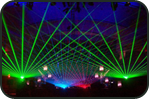 Concerts

Concerts are about entertainment
and keeping the audience in awe.
Get a good laser and the rest will follow.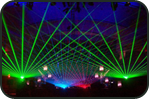 Music Bands

Our projectors are great for concerts.
They are compact, easy to setup and
have minimal power consumption.