Handheld Lasers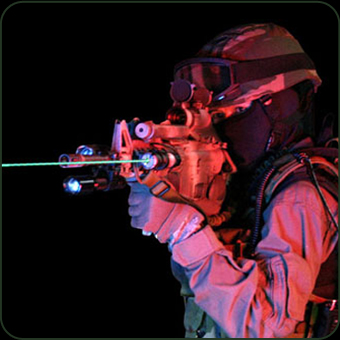 Tactical Lasers
Portable Handheld Laser: Lab Pro™
Designed for elite military and law enforcement units, the Lab Pro™ is Extreme Lasers' top-of-the-line product for those who demand the best, most advanced laser alignment tools in the world. The Lab Pro™ features the latest advances in solid-state laser technology, coupled with an abundance of safety features such as a remote interlock, a special key switch, an LED indicator light, and a laser emission shutter. What ever your needs, if you want the absolute best, the Lab Pro™ is the way to go.
These are the finest hand-held lasers available. Like all Extreme Lasers products, each laser is designed for peak performance in the harshest environments. Constructed from a rugged aerospace grade hard-anodized aluminum, these lasers feature the highest degree of shock-isolation available to ensure reliable function in the most demanding situations.

Lab Pro™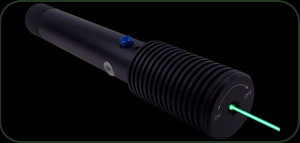 The Lab Pro™ is a high-performance hand-held green laser module developed by Extreme Lasers to fulfill the ever-changing requirements of our clients. The product was designed to meet various challenges that competing products failed to achieve.

Selection
Models
GLP-100
GLP-200
GLP-300
GLP-500
GLP-1000
Max Output:
100mW
150mW
200mW
250mW
300mW
Output mode:
CW
Wavelength:
532nm
Class:
IIIb
Beam Divergence:
<1.2mrad
Dimensions:
30mm x 200mm
Batteries:
2 x CC
Expected Lifetime:
>5,000hrs
Warranty:
1 Year
Price:
$499.00
$699.00
$899.00
$1,099.00
$1,299.00